PIN: 8080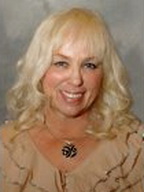 Holly was first introduced to the psychic world through her family who were themselves recognised as really able to have this understanding, it became obvious from a young age that Holly had this strong connection and intuition as well. Memories of her grandmother giving readings were a part of Holly's early training.
Accompanying her grandmother to Montreal, Holly was able to continue her studies, expand her knowledge and abilities and begin live readings. She also developed her medium connections, so that she could fully support clients that connected with her.
It didn't take long before Holly realised that the information she was receiving was coming direct from Spirit and that she should value these insights highly.
As a clairvoyant medium reader now, Holly brings fresh insights into the knowledge of the spirit world, with a sense of humour, you will quickly feel comfortable and safe discussing what is troubling you most; Holly is both encouraging and welcoming. Holly's aim is to address any issues and concerns that you are experiencing that are really preventing you from obtaining the happiness you desire and deserve.
Relationship readings are her strength and she will give you answers to questions both asked and not asked for! She will show you the way Spirit gives opportunity in even the most challenging of circumstances. Holly will connect the energy of both involved and bring new meaning to otherwise painful connections that appear to have no use.
Holly also uses the Law of Attraction; she will guide you on how to manifest what you want from life. She believes Spirit is the strength we have at our disposal to show us the way to operate in our world without hardship and suffering.