PIN: 2112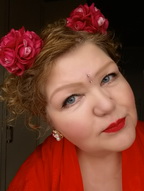 In some ways, Summer could be described as a 'psychic counsellor'. She has a special gift for being open and honest, whilst enabling her caller to begin their journey to personal mindful peace within.
Summer's spirit guide is a tiny oriental lady of Chinese origin, who walked our earth over 200 years ago. When Summer opens up in readiness to channel messages, she speaks in Chinese to her guide, giving permission and heartfelt thanks for her assistance. Summer then light's a candle for deep focus and receipt of flame messages. Of course, Summer also works closely with Archangels, especially Michael and Gabriel.
When giving readings, often a caller will speak about missing their departed family and friends. It's not unusual and with the caller's knowledge and permission, for Summer and her angelic aides, to bring the palpable Spirit energy into close proximity of the caller. The resulting reaction is often a mixture of thanks and joy. What a privilege indeed!
Given that Summer is a deeply loving lady, it comes as no surprise that relationship readings feature highly in her work. Spirit graciously allows Summer to 'try on' the feelings of the person that her caller wishes to discuss. What an honour and so very enlightening.
When receiving a reading from Summer, prepare for a great deal of insight and detail, together with a caring, open honesty, all ethically shared. You will often hear Summer say, "Whatever spirit shows me, tells me and makes me feel, I will share clearly and concisely with you." That's Summer in a nutshell, sharing, caring and easy to understand.