PIN: 1212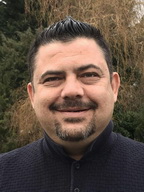 Tobias is passionate about guiding others as they embark on their journey to abundance in all things; such as finding the right relationship, living in a beautiful property in a great location, having complete financial prosperity and independence.
As a qualified Cognitive Behavioural Therapist (CBT) Tobias really believes that a healthy positive mind is the foundation to all things in life. Using the practises can alter negative thinking, allowing passionate thinking to take its place. Tobias strongly believes that anybody, from any walk of life can achieve greatness in all things, and that simple happiness is all that human beings really require.
Tobias has been developing as a healer, light worker and psychic medium for twenty-six years now and believes that he is gifted with the education, skills, knowledge and gifts to transform your life, into a life of spiritual light and beauty, pure happiness and relationship harmony.
Spirit talk to Tobias and give message from the light to guide the client from any negativity that might be holding them back. Spirit have whispered beautiful messages since he was a young child.
Tobias specialises in romantic relationships, he understands that they can be daunting and can bring out many fears and anxieties. You can discuss things like relationship history, commitment issues, cheating and more… He looks forward to developing a rapport with you, why not open up to him and let him utilise his psychic expertise to erase any difficulties that you could be faced with.
As a natural philosopher, Tobias believes that life is a gift and a great opportunity to just enjoy what it has to offer. Embark on a journey with him to bring you great success in all areas of your life.