PIN: 3898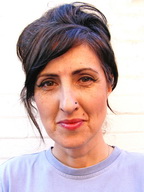 Lorraine's background as a third-generation psychic, empath, clairvoyant/clairsentient medium and animal communicator has been the enduring passion behind her professional work with countless clients around the world for almost thirty years. Her natural compassion blends with an honesty and stark insight you'll find refreshing and uplifting, enabling her to deliver unique readings which are innately practical as well as personal.
Her style is to tune into the situation first as an empath and psychic, then blend those clairvoyant (clear seeing) impressions with insight brought in by her two spirit guides. Often, she will also feel various sensations in her body, known as clairsentience, to assist her in understanding more what the message is about. Further guidance on options can be explored with Tarot if required, while Lorraine maintains her psychic link to you throughout.
Lorraine is a committed seeker who isn't afraid to look deeper at people's life situations. Her talent for recognising patterns and factors in what can seem like chaos to others has given comfort to her regular clients, validated by much positive feedback over the years.
Clients with various relationship issues, whether they be romantic, family or platonic friend disputes, often reap the most benefit of Lorraine's expertise, as this has become her strongest area of specialism over the years. Career issues are another area which comes up often with her regular clients.
Ever since the age of five, when she first had the spirit world explained by her grandmother after some mysterious sightings at home, Lorraine's fascination with the 'unseen world' led her to explore and study many different, complimentary spiritual disciplines to further develop her ability to support others. Throughout her life, she has studied advanced Tarot, astrology, Reiki, working with angels, Shamanism and animal communication to various certified levels, as well as her 'home turf' topics of spiritualism and psychic awareness.
"I sometimes get people asking me what it takes to become a psychic or a medium. While some argue, they're born, not made – I would say there's some innate ability in everyone. However, it's dependent on if you acknowledge or recognise that at all - and then do something with it, like the difference between someone who can just about hammer out 'Chopsticks' versus the disciplined skill of the concert pianist who has honed their innate God-given talent for years and years."