PIN: 3895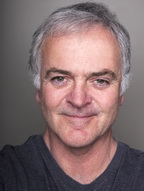 Will they call me? Why have they not been in touch? Why are they suddenly so distant? These are just some of the questions we ask ourselves at some point in our lives. We all need a little guidance from time to time and Harry is here to assist you through it all.
Harry's unique ability is to see the life lessons we have to study and what we can learn from those around us. He has special skills particularly in relationships and love and will only ever tell you what he sees.
Harry invokes the direction of his guides, cards and crystal ball as well as forty years of medium experience to give you insights in to your past, present and future. He will show you any interference in you achieving your life goals and will assist you in growing spiritually as well as giving you piece of mind.
His entire goal is to put you at ease whilst advising you in the best possible way. You will find Harry to be a very empathetic reader, who approaches life and readings with a sense of humour.