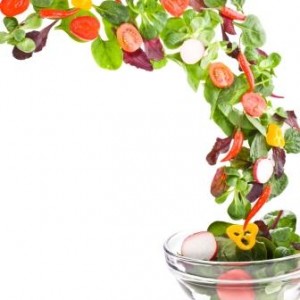 Not so long ago you might have had a rather unflattering view of a 'vegan' as a slightly hippy person that ate a lot of mung beans and tofu. Being a vegetarian or vegan was a serious endeavour, and very often one taken as a result of concerns for animal welfare.
But, now the tides have turned and if I say vegan, you might very well think of celebrities like Jay-Z and Beyoncé going vegan for a month or two to get 'concert ready'.
And that's the thing, people are now introducing vegan style eating to their lives but not necessarily as a full-time approach. Some may start by having a 'meat free day', others will have vegetarian or vegan breakfast and lunch, but eat whatever they want for dinner. Some are taking a 5-2 approach, 2 days vegan and 5 days with their usual diet and so on.
The reasons for this more flexible approach is far and wide – many are still concerned about animal welfare and want to reduce their reliance on animal products – eating less and higher quality produce. Others want to lose weight, many feel that a vegan approach to eating will increase their health, wellbeing and longevity of life and certainly science seems to favour a Mediterranean plant-based eating diet for minimising serious illness.
Supermarkets, cafes and restaurants have been quick to catch on to the trend and more and more vegan options are appearing to purchase and on menus. And folk at home are no longer so scared about entertaining someone on a vegan diet, with alternative produce being more mainstream.
But to be a vegan, albeit on a part-time basis is still quite a commitment with you needing to not consume meat, fish, shell-fish, dairy products, eggs and honey. While celebrities, food bloggers et al may have got you thinking it is all healthy and plain sailing, there are things that you need to think about to ensure your diet as a vegan is in fact healthful and full of all of the vitamins and nutrients you need. Variety is the name of the game – different vegetables of all colours, nuts and seeds, whole grain products, yeast extracts, soya, meat/dairy alternatives and pulses. Iron, vitamin B12 and Omega-3 can all be harder to come by on a vegan eating plan and so careful attention needs to be given to obtaining these with the right foods.
Only time will tell whether the popularity of veganism will continue to grow in 2018 and beyond, or whether it will eventually be seen as another food fad, like 'clean eating', low carb etc and will rise and fall in popularity over the years. But if 'Veganuary 2018 (encouraging people to go vegan for January) is anything to go by the eating style will be here for a while. Their campaign grew by 183% this year with 168,542 people signing up to go vegan!
Tweet