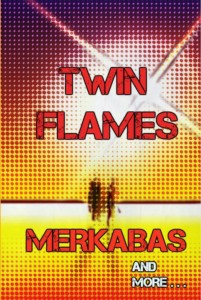 The last few years have been a flurry of spiritual activity. Many people are 'Awakening' and following their hearts at last. This time has been prophesied by many different people, the Hopi, the Mayans, it's in the Bible, and many other ancient texts. Part of this awakening includes people reuniting with their soul mates and Twin Flames. I get many calls from people who have connected with their Twin Flames or different levels of soul mate. I decided to write the account of how I became a healing medium and finally met my Twin Flame Angelina. I was told by my guides to release it on the Pink and Blue full moon on the 31st of March this year. The timing was important as we are coming closer to what my guides have called 'The great epiphany'. A time where we will ascend our hearts as a collective and come into our full power, guided by the divine spirit within.
"The Twin Flame phenomena is happening right now because the amount of divine love flooding the planet needs to be grounded and expanded. Every person that opens to the love within, is expanding this experience. Each different relationship has the potential to expand spiritual awareness. We are all each other's Twin Flame in some ways because we are all one. The biggest lesson that we will ever learn in this regard is that fulfilment is never going to be given to us by anyone other than ourselves. The Twin Flame is within us and as we come to more reverence and love for each and every relationship that we have, the more we will see that reflected back to us. The search within us leads to the discovery outside of us.
When Twin Flames are fully sincere, in complete detachment, allowing the other the trust and freedom to err or rise at their own volition. And dealing only with their own connection to their divine core. It opens a gateway to spirit that frees the greatest amount of guidance from source. This state is full grace and a catalyst for all those connecting with them.
The deepest relationship can only happen when you are in full surrender to your divine purpose. We all have some purpose that the divine within is working through us to achieve. For some it is parenthood, for some activism, for others it is sports, entertainment, writing or traveling. Whatever it is that lights you up, that fulfils you, there you will see your Twin Flame. There you will find your mission and the way that your heart can open up fully." – Twin Flames, Merkabas and more.
I am blessed by the response to the book already. So many beautiful souls call me every week and sending healing on so many levels has become my honour. It is the most exciting time mankind has ever seen and I am excited to share my book with you to help you on your passionate divine journey of love.
To purchase Robbie's book, copy this web link into your browser which will take you to Amazon.co.uk – tinyurl.com/buyrobbiesbook
Tweet