PIN: 2121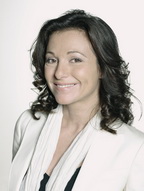 Annie's ability was passed down through the female side of her family from her maternal grandmother who had the skills to see events yet to come. Her mother had the same ability and an interest in all matters spiritual but did not use her gift apart from her intuition; however she encouraged Annie to use hers by buying a pack of tarot cards for her.
Annie saw her first spirit when she was four and it terrified her, especially when she saw the same spirit at aged eight, and had very vivid dreams that gave an insight to future events. All of these things were a little scary back then, but as she reached her teens, her fascination with all things spiritual/magical started to increase, leading her to get her tarot cards.
Spending quite a few years getting to know the cards, and increase her intuitive ability, Annie began reading in her early 20's, initially for friends and then developing a client base - as people kept coming back!
About 5 years ago Annie started working for a well renowned psychic company offering telephone readings, and has read for some lovely clients during her time with the company. Annie says "It's nice to support people if you can give them a little positivity, to try and assist them finding their own strength and see their own way forward. Sometimes with all of us, a few words from another person can aid with a solution that we may not have seen because our nose was jammed up against the tree."
Annie's feedback
I had a reading with Annie and she was absolutely brilliant. She was really spot on and she has a calm approach - the reading I had with her was amazing. I would definitely recommend, thanks.
Sharon