PIN: 3421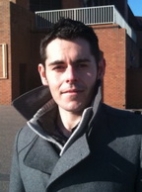 Matthew has had the gift of clairvoyance and clairsentience from the age of 14, which has allowed him to bring great solace to everyone that has sought out direction from him. He is originally from Wales but he has worked as a psychic in Jersey and in Spain and now is at home on the south coast of England.
Matthew is very honest in readings and yet sensitive at the same time, he is able to provide callers with valuable information about their present circumstances as well as what the future holds for them. He is happy to give readings on any topic from work to health and from relationships to finances, whatever the subject you will find him to be heartfelt and insightful.
Matthew says "I hope that I open doors to love, freedom and happiness. My purpose is to provide individuals with wise guidance and ultimately encourage them to honour themselves and make the best decisions in life. I love my work and am grateful that I can share my gifts with others".