PIN: 5335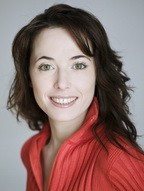 I have studied Psychology and Literature and my career has been diverse, I have worked in teaching, journalism, research, and even in a wonderfully eccentric Italian delicatessen, the thought of which still makes my mouth water. I have brought up a child and lived in three different countries. I've always felt from an early age there was something going on under the fabric of reality I couldn't quite put my finger on. More and more, I felt drawn to exploring this side of my life, and as a result I have had so many magical mysterious events occur.
The terms lifting of the veil, shamanism, individuation, kundalini awakening, as far as I am concerned all refer to the same process – where we are all learning what being human is about. An awakening came for me things people said to me had a deeper meaning; I became aware of a hidden underlying significance in words and sentences, my actions and my behaviour. I became aware of the consequences of my life (on an enormous scale); my karma was being created and played out beyond my conscious awareness. I was reaping what I was sowing! I've learnt that complaining and resisting is fruitless, just observe with awe and learn. This realisation was profound for me, realising my thoughts create my reality, and taking responsibility is the key.
Seemingly random events revealed a deep significance, and my personal challenge is to learn to trust the dynamic that is playing out and that life delivers us the events, the people, the situations that will allow us to learn what is required for our own personal and spiritual growth. Why things happen became apparent, who we attract to us, our friends, family, partners all have been drawn to us for a reason which is for us to learn.
If we learn to trust and accept that everything happens for a reason, our lives, finances, relationships run more smoothly. Anxiety drops away (there is no need for it, as we know we are safe) and a wonderful sense of grace prevails. Of course we still have painful times, losses, but underpinning it is knowledge that we are nurtured and loved. Acceptance, and forgiveness are key and an understanding of what it means to say we are all one.
Of course our greatest obstacle is often ourselves. Letting life flow rather than trying to control it and accepting responsibility for everything that happens is not easy. Neither labelling good or bad and humbly accepting there is a higher power at work within us, guiding us, keeping us safe can be difficult concepts to grasp at first, but I can aid you with this. I believe a reading can empower you to make choices with a deeper understanding of the underlying mechanics of our lives.
I believe I'm here to guide you on your path, and to share the journey in a
mutually supporting way, to teach acceptance and forgiveness and above all to remind you that the challenges we encounter are where we learn the most from life.
Hayley's feedback
Hayley has read for me on several occasions, giving an in-depth and precise reading, with profound insights. She is able to tune into my reality and offer guidance, clarity and empathy, generally giving me a deeper understanding of my life with all its ups and downs. One strange prediction concerning moving abroad and a man I would develop a relationship with; which confused me at the time has now come to fruition. Whenever I have confusion, uncertainty about my path, I request a reading and am always pleased with the result, thank you.
Mia