PIN: 2002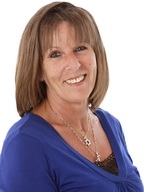 Ella-Marie is an International Medium and Psychic; she provides Clairvoyant readings and has worked in Spain, Dubai, Portugal and now the UK. Ella-Marie is also a Reiki Master, Spiritual Teacher and Spiritual Adviser and has over 15 years of experience with her work as a Medium and Clairvoyant.

Whether your need is guidance from loved ones or you are just curious as to what the future holds, a consultation with Ella-Marie will give you insight. Ella-Marie has worked on the platform in many churches, and has a growing base of clients who request her more and more; she is qualified in the field of Mediumship, Spiritual guidance and healing. Ella-Marie feels, most times just the comfort from the messages that we receive from our loved ones can bring the healing and upliftment that one is needing at that time.

For Ella-Marie her work is her life, this is not just a job for her - but a Passion! She has a great understanding of life as well as what life can bring to us. Ella-Marie says "it's not what you go through, but how you come through the difficult times." To this end Ella-Marie is writing a book about her own life and spiritual experiences to so that others can understand more.

Ella-Marie is easily able to link into the situation that is around you, with the assistance of your loved ones and also her guides. She is able to get to the heart of the matter very quickly, without having to ask questions, apart from "do you understand?" this is all she needs. If you have any questions, Ella-Marie is more than happy to answer them, as she is aware of the time limit for you.

Ella-Marie uses all her senses: Mediumship, Clairvoyance, Clairsentience and Clairaudience, she feels no matter what we are going through in our lives the support from the spirit world is always there, we are never alone during these times of change.

Ella-Marie's words to you are "All that I am, I will give to you", she will tune into your loved ones and also her guides, and will do her very best to guide you with that situation to aid you moving forward.
EllaMarie's feedback
I have had several readings during my lifetime and I have to say that Ella-Marie is& absolutely brilliant, I know look forward to my life unfolding for the absolute better. Thank you& xx.
Jacqui