PIN: 2345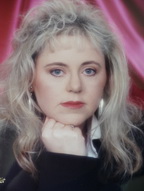 I am an empathic, spiritualist healer, medium and psychic for callers and their pets, specialising in the tarot cards. The advice I give after tuning into your voice is channelled from my guides and angels who give amazing information about you and your life.
I have been aware of spirit all my life and inherited my gifts from my grandmother. I joined the spiritualist church twenty years ago and trained as a healer and have done platform work. I have worked on psychic / medium telephone lines for the past ten years. I realise that my gifts are god given and never take them for granted, they were given to me to benefit mankind, and I love to guide people.
As a natural medium I pass on messages from your loved ones in spirit. I am friendly, compassionate, honest and non-judgemental. I can also link with your past life and send out healing during the reading.
My readings are multi-faceted as I use a combination of skills. Callers have said that they feel empowered to move on from their problems after speaking to me, relationships are a speciality. Many callers have found comfort when I have connected with their beloved pets in the spirit world.
Penny's feedback
Thank you so much had the call I wanted today I will let you know what happens love you Penny.
Jennifer
I would like to thank Penny for her guidance in what to do next she supported me so much, hope to be able to tell her she was right very soon xx.
Jennifer
I have spoken to Penny many many times for readings and she is absolutely amazing. I always feel happy when I speak to her because I know that she has made contact with my loved one. She is an amazing medium and I will continue to have readings with her.
Valerie