PIN: 2283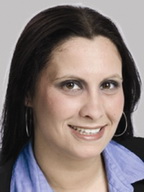 From my early childhood I had an awareness of spirit; this made me feel different and for many years left a sense of aloneness. As a child my family did not understand my funny little ways, seeing and sensing things that others could not see or understand. Consequently I learned to keep things to myself, and for many years I was a little afraid of the weird and some times wonderful things that happened.
Being a Medium comes with a responsibility, my inspirers and angels teach love, humility, tolerance, understanding and compassion. Together we relay messages to the recipient with love.
The path of life is never easy, I believe each and every one of us has a guardian angel and when the going gets tough they encourage us with love and strength. I feel truly privileged to work with my inspirers and angels; I feel them walking every step with me, guided by gods love.
Through my inner voice and sense of intuition I am able to believe that every one has their own place in life, and feel that we are never alone. I feel truly blessed and privileged to work as a Medium, and to guide other people.
Sandy's feedback
I wish to say thank you for the wonderful readings I always have with Sandy. As always she is first class and was able to give me the exact name of my next door neighbour, giving both her nickname and full name. Her reading was full of great content. She has given me so much guidance and I wish to say thank you for a wonderful spiritual service that you do offer to us.
Karen