PIN: 5544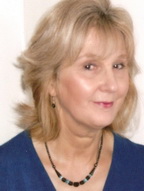 I cannot remember any specific moment that I suddenly became psychic, it always seems to have been there. My mother was incredibly psychic, there were always people at our house, wanting her advice; she read palms, tea leaves, the Tarot and also Phrenology (studying the shape of people's heads to discover their personality).
I do remember being about seven or eight, I wasn't "alone", and my mum sitting me down, and explaining we all have a guide. I was eleven years old, when sadly my mum passed away very suddenly, then at thirteen years old, my father gave me her Tarot cards saying "I think you should have these, you have your mother's gift."
I'm in my fifties now, so have been reading for many years. I'm also a trained counsellor, but always work spiritually. I'm Clairaudient / Clairsentient, over the years I've done many courses, Psychic Development, Angel Courses; I'm a Reiki Master too.
My reading style tells you what you need to know, it's not sugar coated, I'm not one to simply feed your ego, what I do is give you spiritual guidance, to show you a way forward. My style is positive, enlightening, reassuring and healing.
Rachel's feedback
I have been contacting Rachel for over two years and every time I do so I am astounded, uplifted and consoled by her level of insight as well as her compassion and understanding. The number of incidences which Rachel predicted to happen and even on precise days is far beyond anything like chance. She amazes with the specific details she is able to foresee and I remain always grateful for the support and kindness she brings to the reading.
Catherine