PIN: 3412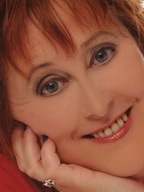 Throughout my life, in some of the best movies, and books, I have been captivated by stories about how people go back to find those that were left behind. We humans are linked together by strong bonds of togetherness and being connected to each other. I believe we are also linked to our friends, families and loved ones who have passed on. They have crossed our paths and they have shaped our lives. The strong bonds of belonging to each other formed in this life continue into the next. They watch over us, they participate, and support us in shaping our lives. It is just that it is happening from another dimension.
I started to explore my psychic & mediumistic abilities more than 20 years ago although I was at first very sceptical. However, with the encouragement of a good friend I found I could read playing cards for information and insight and I was off on a fascinating journey. For the last fifteen years I have been working to develop my communication with Spirit by giving messages, first amongst my friends, then more publicly with people I didn't actually know. When it was time for me to work publicly I quickly found that I was getting requests to do both private readings and for larger groups. I enjoy giving messages in private groups, at public venues and in Spiritualist Churches.
My home is full of crystals as I'm also given messages when I work with crystal vibrations. I love doing this work. It's wonderful that I have been able to make it my full-time occupation. I've also been drawn into teaching and developing other people to open up their abilities. Wayne, my partner, has been greatly supportive of what I do. My best compliment to date has been from my 8 year old daughter who told her friends "my mum is my hero because she puts people in touch with their relatives in heaven."
Pattie's feedback
Thanks for tonight, Pattie, Mum really enjoyed it, and felt it was far better than the other reading she had had a few years ago. She couldn't believe that so many people came to talk to her - thanks to your medium skills.
Linda