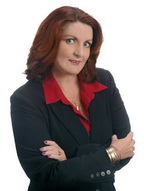 Kristen is clairsentient, clairaudient and an expert in . She has been on a lifelong road of learning and spiritual progression. Kristen is a firm believer in the natural cycle of life and is attuned to how this impacts various situations and challenges we all face as part of our journey.
Kristen's role is to simply channel what she receives from a higher power to help others find their way forward and achieve the best future that is within their grasp. Kristen has tremendous positive energy, which comes through very clearly in her readings. She is truly motivational and can help spur people on to achieve their goals.
Kristen has been kind enough to share an article that she wrote titled 'A Mature Man'.
A mature man breathes tranquillity. He emanates it because he has successfully evoked unity in himself, and he can manifest the common origin of all beings, since it has become a reality to him in the form of a power to create and liberate without actually doing anything.
His presence alone clarifies, orders, heals. His very existence creates and releases. The culmination of this process is therefore not so much a formed personality, and self-sufficient entity, which embraces a whole Cosmos of established values and reveals itself as such, as one who is a perfect 'middle way' man.
Tranquil as such he reveals the law of the universal unity and the purpose of life in a changing world, unconsciously creating or restoring as the occasion demands. Strange and well nigh unfathomable is the effect of the mature man. Strange for one whose ideal is a perfectly formed personality.
The place these people occupy in space is, in effect quite empty. There is nothing to go on, there is nothing tangible, no one knows quite what is taking place, what they will do next. A word or a gesture falls with unexpected speed of lightening out of the pure sky and throws a new light on things. Then a grin covers it over and it's though nothing has taken place.
But beneath it all, there remains a powerful silence. One experiences tranquil motion of the soul which releases and fosters ones own spiritual growth.
What is maturity?
The whole expanse of all.