Ametrine is an unusual stone, it occurs in quartz when amethyst and Citrine reside in the same crystal. The stones are mainly located in the Anahi Mine in Bolivia,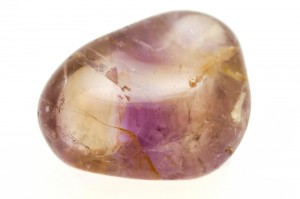 but recently a small amount have also been mined in the Brazilian state of Bahia.
The small amount of places it can be found make the gemstone rare and its combination of Amethyst and Citrine make every stone unique in composition. This colour zoning also make it a powerful stone for a higher psychic awareness and spiritual enlightenment.